SEE WHAT CLIENTS SAY ABOUT THERAPY RESULTS
The measure of success is when a client succeeds in realizing specific, life-changing results. Explore the success stories and testimonials to learn about the transformations.
… It's the impact it had for the long term that is so amazing. … it's like I am truly living my best life.
… I have never experienced anything like it … it's literally a game changer … Shushan is amazing!
The process that Shushan took me through ... was one of those things I'd have to call life changing.

I'm actually able to step up—speak out my truth in both my business life and my personal life … to have others understand my position and what makes me have integrity in what I'm doing.

… I feel much more confident … I am able to pursue relationsips with my boss and other people in the company that I wouldn't have been able to before.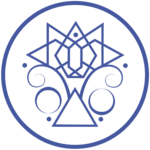 Discover your freedom ...